Alanna Cannell
Associate, REALTOR®, ABR®,SRES®, RENE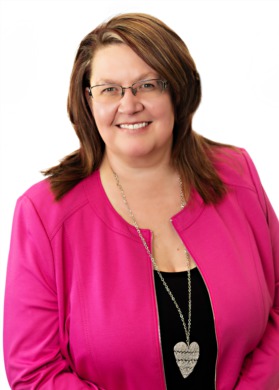 I have been a licensed REALTOR® Since October of 2005, I hold my SRES® & ABR® designation plus my  RENE Certification.  I am licensed to trade in Residential Real Estate, Rural Real Estate, Commerical Real Estate & Property Management. 
I am dedicated to selling your home or finding you that dream home you are searching for. You are invited to browse my website and call or e-mail me with any questions you have about buying or selling a home in the area.
BUYING A HOME?
Your satisfaction is my top priority! I will take the time to listen to your needs and desires and help you find your dream home.
SELLING YOUR HOME?
I will get your home sold for top dollar and in a timely manner. My online and offline marketing programs give me the edge needed to make this possible.
EXPERTISE
Born and raised in SW Edmonton, I have watched and participated in the real estate market for many years.  In 2005 I got my real estate license. Since then, I have worked with a variety of clients in first-time home buying, upsizing or down of homes, investments, relocations, foreclosures and estate sales.  I have experience helping clients to buy or sell condos, townhomes, single-family homes, and acreages at all different price points. I have a genuine passion for following real estate news, trends and ensuring that my clients get the best representation possible. Whether buying, selling, or looking to invest, I am confident I can provide you with outstanding service.
SERVICE
I have a true love for Real Estate and that drives me to ensure that I exceed the expectations of any individuals or families who trust me to represent them in one of the most important transactions of their lives. Promptly returning phone calls/emails/texts, keeping clients informed at every step of the transaction and ensuring that I am available are all things I consider to be crucial components of great service.  Areas I have sold or bought in are:  Edmonton, Sherwood Park, Strathcona County, Fort Saskatchewan, Bruderheim, Beaumont, Leduc, Leduc County, St. Albert, Spruce Grove, Stony Plain and surrounding locations.
ABOUT ME
As a young child I developed a love for Real Estate through my family.  It was something I knew would always be an important part of my life.  My Grandfather's family business was in new home building and I can remember going into freshly built homes with him and my hard hat on! I was only five and I already admired him, his work, and I would imagine the people who would soon live there and their story.  My mother also inspired my appreciation for a house becoming a home as she was a licensed Real Estate professional for 19 years. After I completed school, I worked in a Real Estate office for 2 years then for the Real Estate Board for 9 years. I went back to school in 2005 to get my Real Estate License and started working with my mother, Vivian Cannell.  She had been a successful Realtor for so many years and was a wonderful mentor for me.
 At the young and single age of 24, I invested in my first condo. After meeting my husband and becoming a mother, we bought and moved into a bungalow that required some updating.  Finally, one of my dreams was to design and build a home of my own on a vacant lot, which my husband and I did together in 2012 and where we now live in our walkout bungalow. 
 Besides through my job, I believe in giving back to our community and have volunteered my free-time with many organizations over the years including: Past President of the Kinette Club of Edmonton, Operation Friendship, Norwood School and the Food Bank. I also love to travel with friends and my family.
I LOOK FORWARD TO MEETING YOU AND HELPING YOU FIND YOUR NEXT HOME.
Testimonials
Alanna Cannell was amazing to work with, and went above and beyond, especially since we were house-hunting out of province. She jumped on listings quickly, and not only took time to virtually walk us through the houses to make sure she captured as much detail as possible, but did excellent recon on the houses' histories, potential future issues, and pros and cons of the neighborhoods. She has an incredible eye for detail, always kept our must haves and wants top of mind, and kept in continuous contact during our hunt. She's a great negotiator, is so easy to talk to, and her vast real-estate knowledge helped us make informed decisions we felt good about. Alanna found us our dream house without us ever stepping inside. In the time between us signing and relocating, she continued to work to make our purchase stress-free, long after she handed us the keys. I highly recommend Alanna to anyone purchasing not just a house, but a home.
Lindsey Hill
Alanna Cannell did exceptional work with my senior Mom who was selling her home of 50+yrs in Edmonton and buying a condo in Sherwood Park! While displaying ceaseless patience & professionalism, not to mention a high level of market knowledge, Alanna always dealt with our multitude of questions throughout the process in a timely manner. In guiding us through the process, Alanna provided us with complete market analyses in both markets to help us make the smartest selling/purchasing decisions possible; she ensured Mom got the perfect property to meet her needs. As one can imagine, leaving her home of 50+ years was stressful for my Mom and Alanna did all in her power to make the entire process seamless. Alanna's kind and professional nature made selling/buying Mom's properties with her a breeze.
We would HIGHLY recommend Alanna to anyone looking to buy or sell their property.
Deb G & Lynne R
Alanna Cannell is a wonderful Realtor! She knows her stuff, listens to clients, cares about people, is very easy to get along with and is always positive! When I first moved into the condo, she anticipated that I would not be able to find things right away, like hand soap, cleaner etc , so she had those things set out for me!
Marty Oliver-McBride
Alanna Cannell is my recommendation to anyone that is looking to buy or sell property. Not only is she my go to realtor but she has helped many of my friends and family with purchases and sales as well. Alanna is very knowledgeable in all aspects of reality and goes above and beyond for her clients. She will listen to what your wants and needs are and provide exceptional guidance through understanding and honesty. If you are looking for a true professional to help ease the stress that comes with buying or selling a home, be sure to give Alanna a call.
Tanya Brinkworth
Alanna helped us sell our house and get into our forever home! She was so very helpful with every single question and concern we had. On our possession day, which was just before Christmas, we came "home" to the most wonderful goody basket! House hold items, gift cards, Christmas wreath, mini pine tree, delicious cupcakes, and even more. She's truly amazing!! I highly highly recommend her! Thank you Alanna!!
Chelsey Martens