Ann Leins
Associate, REALTOR®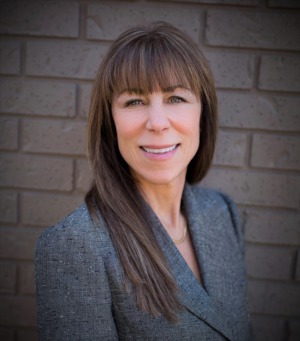 Know who you are working with: I've been helping families buy and sell real estate since 2005. Over the years, I have built a solid foundation of loyal clients because I take the time to understand their unique needs, and I take great pride in being open and honest. I believe in ensuring my clients have the most up-to-date information on the market so that they can make informed decisions. If you or anyone you know are thinking of buying or selling a home, I'd love to be the one to help. My promise to you is to always be honest and upfront, and to work closely with you throughout the entire buying and selling process. I will guard your interests and look after the details.  My commitment to you is to expect only the best in service.  Let me earn your business!
About me: I work hard AND I play hard! I am crazy about animals and a strong supporter of animal welfare organizations.  Over the years I have rescued numerous dogs, and with patience and care changed them into loving, lifelong friends. I love being active and combine my love of sport with adventure travel and  have many scars (and stories) to prove it.  You can also find me enjoying a walk or run on our beautiful River Valley trails with my dogs, at group swim training or better yet, taking a yoga class with friends.
Testimonials
Ann helped us buy our first house and she was a tremendous resource. She clearly communicated every step of the process and made us feel very comfortable. She never pressured us and we felt like we could ask her any questions and be completely honest about our likes and dislikes at every house we visited. She was friendly and accommodating and made the entire home-buying process fun and simple. We would highly recommend her.
Karyn W.
I have dealt with Ann Leins on multiple home and condo sales. I would highly recommend Ann for anyone looking for a competent, diligent and professional, lovely personality. Ann made all of my moves seamless and for two of them I wasn't even in town. Thank you Ann!!!
Laurie C.
We have used Ann as our realtor for 5 different transactions, including the buying and selling of different types of properties. She is always professional and does what is in her client's best interest. Ann goes out of her way to help in any way that she can. Thanks Ann!
Joanne G.