Danelle Bolinski
BROKER, REALTOR®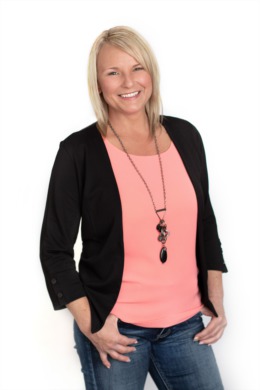 I was born and raised in the beautiful community of Ritchie in Edmonton, Alberta. I settled in Sherwood Park, Alberta in 2001, it has been the area I love and have called home ever since.
A natural people-person with a tenacity for service and attention to detail, I was a natural fit in the real estate industry. I started my career in real estate in 2002 as the receptionist for a large independent real estate brokerage in Sherwood Park. I learned all aspects of the real estate business very quickly serving over 100 licensed real estate professionals daily for several years. In March 2005 I obtained my real estate license and in September 2006 I achieved my real estate broker license and became the owner of the brokerage. I was blessed to have the support of the real estate professionals I had been serving prior, together we grew the brokerage into being the 2nd largest real estate brokerage in Sherwood Park.
For years, I have been an expert in the Greater Edmonton Area real estate market, managing over 80 licensed real estate professionals at any given time. I am constantly keeping up to date with the market conditions and embracing trends that are taking place in this evolving and special community.
I am passionate about helping others! I know firsthand how important it is to provide opportunity to others, I would not be as successful as I am today if I had not been given this opportunity. Whether I am fostering stray cats until they find their forever homes or feeding the homeless, I take great pride in giving back to my community.
If you are looking for somebody that you can trust, look no further. My real estate business was built on trust and referrals. I know every aspect of the industry and will offer you a simple solution to make the process easy to follow and understand. If you are a first-time home buyer or seasoned pro ready to buy or sell again, give me a call today and let your worries be taken care of and have any of your questions answered!
Testimonials
I highly recommend Danelle and her agency. She is honest and hardworking. If you are buying or selling this should be your choice.
Scott Parker
Danelle helped us find the perfect home! She was always available and ready to answer any questions we had. She was always willing to drive as far as we needed and at almost any time that worked for us. We would definitely recommend Danelle to any first time home buyer as she made the whole process feel so effortless.
Kristin V
Danelle was always available, extremely knowledgeable and an absolute pleasure to deal with. I highly recommend her
Matthew Donnelly
Danelle was so wonderful to work with!! It was our first time buying a house and she always made us feel comfortable and actually made the experience fun and exciting instead of stressful and scary! We refer Danelle and Now Real Estate to whoever we can! Amazing service!!
Hanna Fenske
Danelle is amazing to work with! She knows her real estate and the market and is realistic with you for both buying and selling. She is always on top of listings and available right away in order to get you in that perfect home or to sell your current one. We have had the pleasure of working with her multiple times and have referred her to family and friends. Love working with Danelle!
Dawn Fenske