Kevin Chubey
Associate, REALTOR®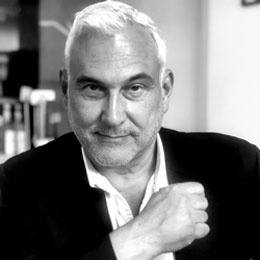 Real Estate is one of those interesting professions where it costs no more for you to be represented by the best. But your satisfaction and success in the process may be quite different. In today's fast-paced market, having an experienced REALTOR® with extensive resources and market contacts is even more important. It costs no more to be represented by the best!

Kevin Chubey has been involved in sales and marketing in one capacity or another for over 25 years, previous to his successful Real Estate career, Kevin was involved in the newspaper industry in all levels of sales & marketing.
In 2011, 2012 and again in 2013 Kevin was recognized by the REALTORS® Association of Edmonton as one of top 5% producing REALTORS® in the Edmonton area. Kevin was also awarded the Diamond Sales Award by Royal LePage in 2010, 2011, 2012, 2013, 2014, 2015 and again in 2016 and is consistently one of the top three REALTORS® in the Sherwood Park market month in and month out. In 2020 Kevin moved his practice to a more progressive Brokerage and is currently a favoured REALTOR® at NOW Real Estate Group in Sherwood Park.   
Kevin Chubey works hard with each individual seller to get them the most profit out of their home. He works equally hard when assisting a buyer in finding the right home for them and in negotiating a lower price. He can answer all your questions and ease your worries with trusted experience and knowledge of the current real estate market. The expertise of the many years in the Real Estate industry has given Kevin the ability to pick the best opportunities in the current market.
A full time REALTOR® serving Edmonton, Sherwood Park, St. Albert and surrounding area. Kevin is considered to be honest and straightforward who strives for excellence. He is experienced in all areas of Real Estate including residential, New home sales, commercial, rural and is an acreage 'specialist'. 
"I am committed to my clients and their families' needs and promise to go the extra mile to ensure your complete satisfaction. In my opinion, the primary skill of a REALTOR® is the ability to listen to their clients' needs and wants. Through working together, we will achieve your dreams of the place you can call 'home'".
"Witnessing a first time home Buyer realize their dream of becoming a home owner is a wonderfully, satisfying experience. Having your Seller move up to the home of their dreams, is one of the most rewarding parts of a REALTORS® career".
Kevin is available to take your call today! Make the right choice in who will represent your interest in your next Real Estate transaction.