Marshall Pittman
Associate, REALTOR®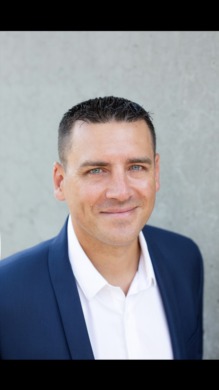 Testimonials
I highly recommend Marshall if you are looking for a real estate agent. We first met Marshall in March when we were thinking of listing. Immediately, we knew he was the RIGHT GUY for us! He is genuine, hard-working, thorough, honest and sincere. he really went the extra mile for us and we felt like we were number one with him. We listed our house with Marshall Pittman on April 11 and our house was sold on April 15! WOW! The listing was amazing, the photos were amazing and we were completely impressed with Marshall's professionalism with our house sale. We trust him implicitly and now that we are moving on, we count him as a great friend too!
Ruth R
I am very happy with my new place here in Edmonton. Thanks to Marshall Pittman for his expertise in finding this place for me. It is exactly what I want in this time of life, which is retirement, time to be close to my two children and 4 grandkids. Awesome location. Coming for Nova Scotia and living here is a big adjustment but with Marshall's help, it was easier than I could imagine.
Donna Brogan
We had Marshall Pittman of Now as our realtor to sell home and he was fantastic! Our experience with Marshall was that he was thorough, knowledgeable, a prompt communicator and down to earth. Our home had multiple offers 24 hours after listing, and sold for above asking - the proof is in the pudding!
Sarah Jenkins
Marshall is one of the easiest person we have dealt with. He guided us so well in selling our house and everything went so smooth and perfect. It's been friendly and professional dealing.. We would recommend to anyone/everyone we know.
We got Offers right on third day and house got sold quickly.
Thank you Marshall for Making This Sale and whole process easy for us. Good Luck to you :)
Neeraj Rajput
We get in contact with Marshall by chance when we were about to sell our house. But right from the first day we met him and until the end it's been great experience dealing with him.
Our house got sold quickly and Marshall will be our go to guy for any future real estate needs, we will recommend him to anyone we know. Thank you for easy and smooth experience Marshall
renu rajput
More Testimonials