Twyla Lalonde
Associate, REALTOR®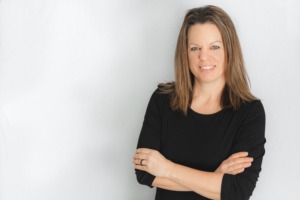 Every life has a story, and mine began right here in Sherwood Park / Strathcona County.
My love for travel took me to the other side of the world for a few years, but when it was time to settle down, I knew I wanted to raise my family right here in Strathcona County.  My background education from NAIT is in design and drafting. I have used my knowledge and skills working in land administration for an oil field company.  My husband and I have operated our construction company since 1998.  We've built homes, invested in equity properties, moved multiple times, rented, and renovated.  I obtained my real estate license with the intention to sell our equity properties, but quickly realized I loved the work and wanted to commit to a full-time career in real estate.  I have acquired a lifetime of experiences that all ultimately led me to a career I absolutely love.  I love meeting new clients and hearing their stories, so I can truly understand who they are and what they want/need. Nothing is more rewarding than seeing clients begin an exciting new chapter in a home they love!  And even better is getting the opportunities to help those clients' children and parents as they too transition into new chapters in their lives. 

I have strong ties to my community which has resulted in my business being almost entirely referral based, which is something I'm really proud of.  Having been in Strathcona County for most of my life, I know the area and outlying communities well and can advise on them with confidence.  I am told my customers appreciate the comfortable, casual, no-pressure real estate experience I offer as well as the value-added edge my drafting/building knowledge provides.  As such, I'm comfortable discussing and negotiating home transactions as well as all the details that come with acreage life.  
I look forward to meeting you and your family and helping you navigate YOUR next chapter!
Testimonials
Amazing.
We had an experience prior with another realtor that made us feel as if we were just young 20 year old kids not knowing what we were doing. Twyla never once made us feel like that for a second. She really listened to us and gave us her honest opinion and guided us through the home buying experience in my opinion the proper way. She gets back to you so quickly and we would send her listings and she would get us in the next day for a showing. We purchased our first house with her and within 2 years contacted her again as we found something else we loved and thought it was time to move. She sold our first house with it being on the market for only 2 weeks! We were thrilled. We purchased our second house with her and it was such a easy, calm experience.
Since then Twyla has helped my grandparents, My sister in law and close friends purchase houses and they have all had such great experiences and thanked my husband and I for referring her to them.
We think of Twyla as a family friend now and wouldn't have it any other way. She is my go to when it comes to friends, family or us looking at purchasing/selling a home. I would highly recommend her if you are looking to buy or sell! :)
Carly & Tyler Weimann
Twyla was very helpful helping me buy my first home. Found exactly what i needed and was a lot of fun to work with. Highly recommend dealing with her
Tyler Clancy
We worked with Twyla Lalonde on our house hunting journey this past fall. Twyla was very accommodating, and punctual at all our meet ups to look at houses. We appreciated her knowledge and experience, and her time spent with us. We love the home we found and are so grateful for all of Twyla's help along the way!
Brielle Brown
This is now my second home Twyla has sold for me, I'm happy and pleased we chose her. She does her job well :)
Kayla Campbell