Conditions Removed: Now What?
Congratulations, you are on your way to owning your very own home! Follow these suggestions (and the advice of your REALTOR®) so that the closing and land title transfer will go as smoothly as possible.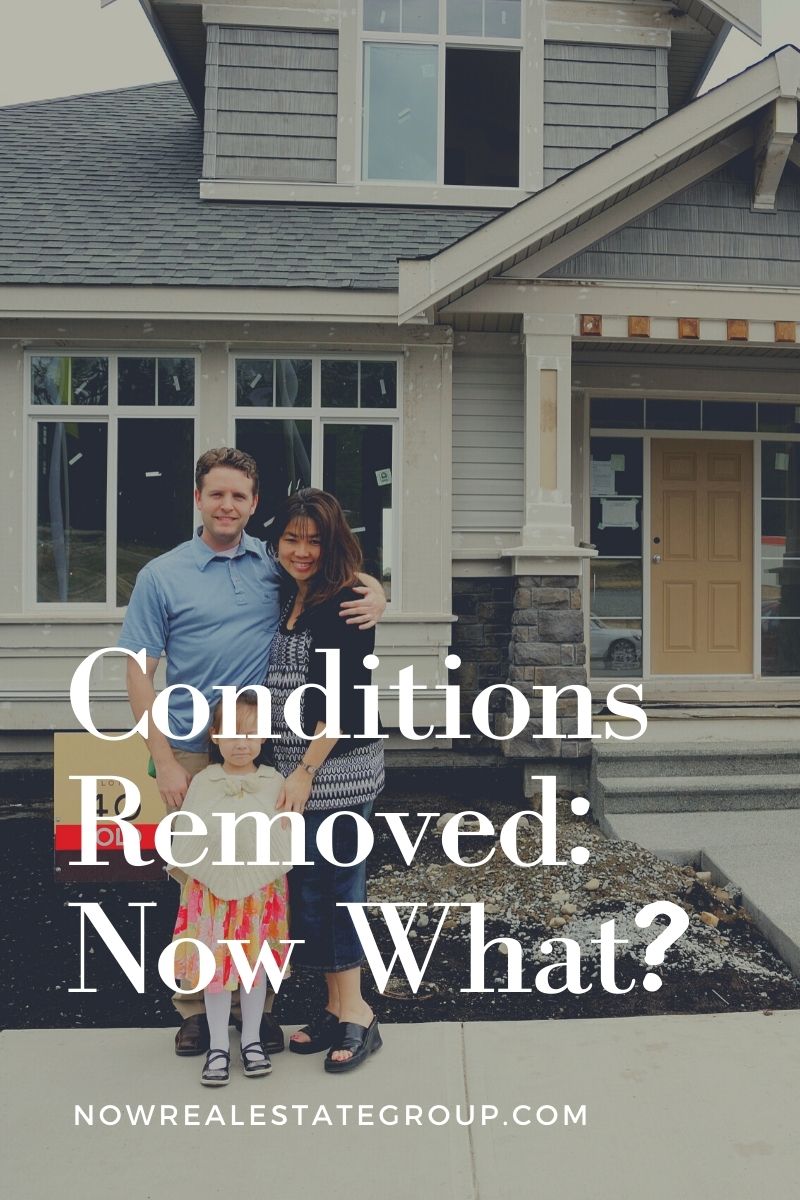 You will need to find a real estate lawyer. Your REALTOR® can assist you with providing you names and contact information.
Call the law firm you have chosen and introduce yourself. Let them know they will be receiving conveyancing instructions for the purchase of your new home.
Advise your REALTOR® and your Mortgage Financing Specialist which law firm you have chosen to represent you.
Your REALTOR® will then provide this information to the Brokerage that will be sending the conveyance instructions to the law firms.
Once the law firm has received a copy of the documents, they will proceed to open a file.
The law firm will review the documents. They will search Land Titles for the title & registered documents.
The law firm will request closing documents from the Sellers's law firm.
Once your lawyer receives the closing documents, they will meet with you to sign the documents. The law firm will request you bring a government-issued ID, proof of property insurance, a certified cheque/bank draft for the cash to close which will include (property tax adjustment, the balance of down payment, property tax adjustment, and legal fee).
Once all the documents are signed, the law firm can submit a request for the mortgage funds to be released to the law firm on or before the possession day.
On possession day, the Buyer's law firm sends the cash to close to the Sellers's law firm. Once the Sellers's lawyer confirms receipt of the cash to close, they are at liberty to release the keys.
Your REALTOR® will plan with you to meet at the property to give you the keys to your new home.
While you are waiting to take possession of your new home you can prepare for possession day by arranging the following:
Arrange for your mail to be forwarded to your new address through Canada Post.
If you are renting, give notice to your Landlord.
Schedule your utility hook-ups (electricity, gas, water, cable, and internet).
Arrange for home insurance to take effect as of possession day or when you move in, whichever is earlier.
Hire a moving company.
It is important you do not make any purchases on credit between condition removal and possession date without checking with your Mortgage Financing Specialist first. This could affect your credit score and/or whether the financing company will fund the mortgage. If you would like a copy of Now Real Estate Group's Moving Checklist or have any additional questions, please reach out to our office at (780) 449-2800.
You've made it! Once the sale has closed, you're the proud owner of a new home. Congratulations!
Contact us Below at Any Time